The sport helped me score both on and off the field
One year of Soccer has given me more life lessons than ten years of schooling. Playing football gave me confidence, improved my communication skills, and completely stopped my monthly fevers. Following is my story and the reason I believe every kid should play sports.
Sports have the power to transform life like nothing else. I had never even imagined in my life that I would choose football as a career option. I mean me?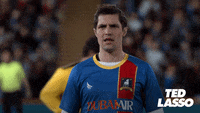 And football?? Even chalk and cheese have more chances of getting along. So, what made this indoorsy, introverted girl take up sports? 
It started with cricket. I had a small tennis ball which I used to practice catch. One day my father said, " If you like sports, you will certainly like football." Then he suggested playing a soccer match with that tennis ball. I liked the game so much that I started practicing it every day. As my friends in the apartment and school started playing it too, I had decided this was going to be my career.
But it wasn't so simple, mainly because I was terrible at it. I mean I sucked as a soccer player.
My communication skills were bad, I had no experience in ball games and ran slower than a sloth with a limp. Even the queen of England had a better shot than me of making it. But I liked it so much I swallowed all the insults, disappointments, and losses and kept going. 
How football changed my life and the lessons it taught makes it one of the best things ever happened to me even though I left playing a long time ago. So, the reasons I love sports and think everybody should play them are – 
Improved my communication skills.
Made me confident and smart
Improved my health and stamina
I became less shy
And most importantly, I enjoyed it!
Do you have any favorite sports of your own? Or any interesting story you would like to share with us. Then please mention it in the comments section.